Say hello to my new weekly feature! I spend so much time looking at other blogger's outfits that I thought, why not share my favorites? Here are some outfits I am loving this week.
Kaylah's outfits are always wonderful. This one is especially my style. I love the long skirt with the bird print button up.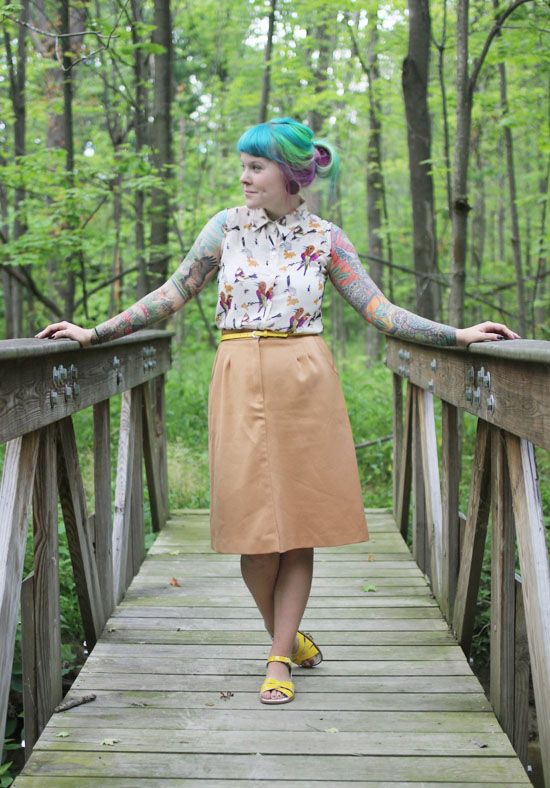 Mandy is such a classy girl. I love how she layered her shirt over her dress. I always forget about layering!
I loooove Kate's outfit that is inspired by Andy from one of my favorite shows, The Office.
Xo Chloe.