Hello! Today I have a giveaway from the lovely Nat of
Modern Buttercup
. You can learn a little more about her in this interview.
1. What do you love most about Graphic Design?
I love beautifying and giving "makeovers" to shops, blogs and businesses. I also enjoy designing things and nothing makes me happier than seeing a happy customer!
2. Name your top three favorite Etsy shops.
I have quite a few, but here are my top 3:
3. On your blog, you mention your love for macarons

, how would you describe them to someone who has never tasted one (like myself)?
I'll describe them as an almond heaven. I don't really care for almond-tasting things, so this is definitely the only thing I'll eat that taste like almonds! When you eat a macaron, the first bite where you're teeth sink into the thin shell, is amazing. You get the flavor of the shell and filling and it all comes together...
4. Which of your pre-made Etsy banners is your favorite?
I like them all! I make banners I know I would enjoy if I was looking for a new one, and make them all simple, whimsical, and very unique in their own way -- perfect for any blog or shop.
I especially like these 2:
5. What keeps you motivated?
Design orders, and my blog! Both keep me extremely busy and once you add in everyday tasks like chores and quick errands, it doesn't get easier! But I love blogging and designing, so those aren't a problem for me to get going on. It's the little things that slow me down the most.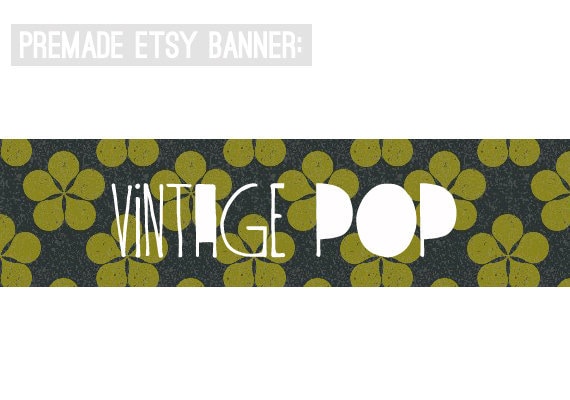 Okay, now for the giveaway! One lucky reader will win a pre-made Etsy shop banner like the one above! Please be sure to leave separate comments for each entry, and an email address so I can contact you if you win!
2. Follow Lazy Explorers via GFC or
BlogLovin
.
3. Follow Modern Buttercup via GFC.
4. Follow Lazy Explorers on
Twitter
.
5. Follow Modern Buttercup on
Twitter
.
Good luck to everyone who enters! The winner will be announced on the 14th via random number generator!
Xo Chloe.